Mt. Kilimanjaro, Tanzania
Machame Route
September 29 - October 6, 2019
October 6-13, 2019
November 3-10, 2019
December 8-15, 2019

January 4-11, 2020
February 13-20, 2020
March 14-21, 2020
May 23-30, 2020
June 29 - July 6, 2020
July 22-29, 2020
August 10-17, 2020
August 21-28, 2020


An 8-day trip that is an immensely rewarding challenge for both body & mind for an incredible venture up the highest free-standing, walkable mountain in the world. At 19,341 feet Mt. Kilimanjaro is often referred to as the Roof of Africa and you do not have to be an expertise mountaineer to climb it. From late afternoon sunsets at Shira to the misty revelations of Kibo's great Barranco wall, the Machame route is breathtakingly beautiful complete with rainforest, glaciers and desert terrain. This trek is give-back focused and led by our expert host Gabriele Brown of Urth Expeditions who has summited 9 times along with her experienced local team. Funds directly support local Kili portors as well as our community partner's business vocational school, women's co-op, and education sponsorships.

starting at $2495 per person

Safari Add-ons available
Trip Includes:
Accommodations

7 nights' accommodations: 2 nights local B&B + 5 nights camping

Transportation

Airport transfers on arrival & departure day

Transit between all activities

Activities:

Entrance fee + transfers to/from the Kilimanjaro National Park

6-day Machame trek with tents, sleeping mats, equipment porters, a chef, medical supplies, and full board nourishing meals

Clean, filtered water provided throughout the trek

Kilimanjaro rescue fee

Certified, English-speaking Wilderness First Responder guides

Meals

Daily breakfast + 6 dinners + 5 lunches

Additional

Community partner visit + donation to their organization

Traverse representative assisting you from booking to departure

Dedicated Traverse host + local guides

Small group experience, max 12 people

Optional add-ons including 3-day safari to Tarangire, Lake Manyara, and Ngorongoro Crater.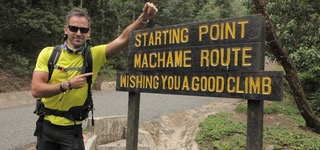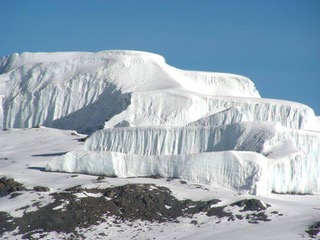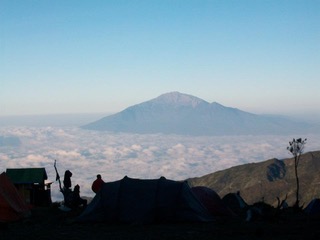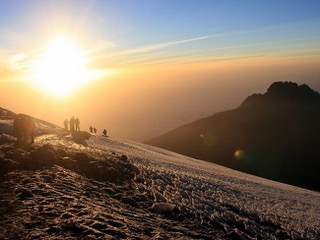 Itinerary:
Day 1: Sunday – Arrival & Welcome Dinner
Welcome to Tanzania! Upon arrival at the Kilimanjaro airport (JRO), your driver will transfer you to Moshi for your overnight stay. Settle in & meet your guide & fellow trekkers before our Welcome Dinner of fantastic traditional cuisine and cultural education. In the evening, rest up for our first climbing day tomorrow!
Meals: D
Day 2: Tuesday – Machame Gate to Machame Camp
After breakfast we'll drive to Machame Village where your guides & porters will prepare your equipment and supplies. After registering at the park office, you will start your ascent and enter the rainforest. You'll enjoy a lunch stop halfway up before we arrive at Machame Camp in the late afternoon. Your tents and in the evening enjoy a delicious dinner prepared by your cook. Nights can be below freezing, so layer on the clothes and get comfy in your sleeping bag for a good nights sleep.
Meals: B, L, D
Peak Elevation: 9,400 feet Distance: 6.8 miles Hiking Time: 5-7 hours Habitat: Montane Forest
Day 3: Wednesday – Machame Camp to Shira Camp
After breakfast we'll leave the glades of the rainforest and continue on an ascending path, crossing a little valley along a steep, rocky ridge covered in heather. After lunch and a rest stop, we'll continue on to the Shira Plateau where you can see Kilimanjaro's great Western Breach with its stunning glaciers. You'll be west of the Kibo volcano cone where the Uhuru Peak is located with views of Mount Meru in the East. After a short hike westward, you'll reach the Shira Camp 2 campsite. Enjoy a nourishing dinner before bundling up in your tent to rest.
Meals: B, L, D
Peak Elevation: 12,600 ft Distance: 3.1 miles Hiking Time: 4-6 hours Habitat: Moorland
Day 4: Thursday – Shira Camp to Lava Tower to Barranco Camp
After a hearty, healthy breakfast we'll continue on our way. From the Shira Plateau through the "Garden of the Senecios" we'll continue to the east up a ridge, past the junction toward the peak of Kibo. As we continue, our direction changes to the southeast toward the Lava Tower, called the Shark's Tooth. Shortly after the tower, we'll arrive at a second junction that heads to the Arrow Glacier at an elevation of 16,000 feet. We'll continue down to the Barranco Hut to rest, enjoy dinner and an overnight stay. Though we end today at the same elevation that we started, it is very important for acclimatization and will help your body prepare for summit day.
Meals: B, L, D
Peak Elevation: 13,000 feet Distance: 6.2 miles Hiking Time: 6-8 hours Habitat: Low-High Alpine
Day 5: Friday – Barrano Camp to Karanga Camp to Barafu Camp
After spending the night under the Great Barranco Wall, we'll climb over this obstacle, a challenging trip highlight. We'll top out just below the Heim Glacier where you can really appreciate just how beautiful Kilimanjaro is. The Machame route then windes down through the Karanga Valley through intervening ridges & valleys to join the Mweka route, which you will use later to descend the mountain. You have now completed the South Circuit, which offers views of the summit from many different angles. We'll rest at the Karanga Camp for a stop for lunch then continue on the Mweka Trail to Barafu Camp.
Meals: B, L, D
Peak Elevation: 15,350 feet Distance: 5.9 miles Hiking Time: 8-10 hours Habitat: High Alpine Desert
Day 6: Saturday – summit Day
Today is summit night (and day!). After a few hours rest Day 6 we'll warm up with tea and biscuits at 23:30 starting our trek at midnight. We'll continue our way to the summit between the Rebmann and Ratzel glaciers. We'll head in a northwesterly direction and ascend through heavy scree toward Stella Point on the crater rim. This is the most mentally & physically challenging portion of the trek. At Stella Point – 18,600 feet – we'll stop for a short rest before a magnificent sunrise with possible snow along the 1-hour ascent to summit. At Uhuru Peak, you'll be at the highest point on Mt Kilimanjaro and the continent of Africa.
After the summit, we'll make our descending climb to the Mweka Hut camp site, stopping at Barafu for lunch. We'll end back with the upper forest, likely with light rain and mist. Later in the evening, we'll enjoy our last dinner on the mountain and a well-earned sleep.
Meals: B, L, D
Peak Elevation: 19,300 feet Distance: 10 miles Hiking Time: 11-14 hours Habitat: Arctic
Day 7: Monday – Mweka Camp to Moshi
After breakfast, we'll continue the descent down to the Mweka Park Gate where you'll receive your summit certificate. We'll continue another hour to the Mweka Village where our driver will be waiting to take us back to the hotel in Moshi. Settle back in to our comfy B&B, get some food in town, and celebrate your accomplishment!
Meals: B, L
End Elevation: 5,400 feet Distance: 6.2 miles Hiking Time: 3-4 hours Habitat: Rainforest
Day 8: Departure
After breakfast, we will visit our community partner, Give a Heart to Africa, a local co-operative that empowers women via education & entrepreneurship. Plan to depart after 3:00 p.m. or consider our 3-day safari to Tarangire, Lake Manyara, and Ngorongoro Crater.
Trip Price:
You'll be paired with a roommate of your same gender unless you request your own room.
$2495 per person - double occupancy
$2995 per person - 'My own room' option
add-on options:
Add-on options are available for after the trip with our fantastic, local guides. Please contact us for details and with any additional questions.
+$975 3-day safari to Tarangire, Lake Manyara, and Ngorongoro Crater.
Trip Does Not Include:
International airfare

Additional meals, excursions and activities not listed

Alcohol, unless specified

Required travel insurance
Ready to book? Click Book Now to secure your spot! Or contact us with questions!
YOUR trek Host
Gabriele Brown
After working in corporate America for more than 35 years, Gabriele dedicated her life to traveling and helping others discover themselves in rustic adventures and new surroundings. After visiting Tanzania in 2012 and summiting Mt. Kilimanjaro, she fell in love with the people, culture and landscapes. Since then, she has led groups to the summit 9 times and also leads safaris. Gabriele's passion is inspiring others to live life to the fullest.
Terms & Conditions
Please refer to registration for complete terms.
Deposit
A non-refundable $250 deposit is due upon booking. Balance due 60 days prior to trip start date.
Payment
Balance payment is made directly through Urth Expeditions through payment link provided on registration.
Cancellation Policy
Due to the nature of this itinerary, cancellations are non-refundable.
Travel Insurance
Trip protection-style travel insurance that includes travel medical coverage is required for all trips with Traverse. The coverage must have a minimum $200,000 of medical coverage and include injury, medical, evacuation, and repatriation. Most domestic US health insurance plans do not cover international travel claims or provide a global network of contracted doctors and facilities. We want to make sure you are covered in case of an emergency or non-emergency illness or injury while abroad. Trip protection coverage protects the investment of your trip, including benefits for items such as trip interruption, trip cancellation, delays, baggage and personal effects, and more. We do not have a required coverage amount, but typically coverage is based on your trip costs. We partner with Wanderwell, a B-Corp Certified provider who can offer both Travel Medical and Trip Protection. If you choose to purchase through Wanderwell, you can buy the trip protection directly from our Traverse Journeys partner page provided in your Welcome Pack, and a portion of your purchase will be donated to WeForest through 1% For the Planet to aid with carbon offset for your trip. With Wanderwell, the TripProtector Classic and TripProtector Preferred plans meet our minimum requirements for coverage. Once insurance is obtained, a copy must be sent to Traverse. Failure to provide proof of insurance within 30 days of booking will result in trip booking suspension until proof of insurance has been provided.
Documents, Personal Identification, Vaccinations
Traveler is responsible for all required travel documents including passport, visas, entry or exit fees, and vaccinations. Traverse does not cover the cost or assist in obtaining any of the above, and reserves the right to collect information on all.