PURA VIDA IN COSTA RICAFebruary 9-15, 2020
July 19-25, 2020

Or Custom Dates
Immerse yourself in the culture and Nature of paradise

A highly engaged 7-day trip encompassing all the best that Costa Rica has to offer. Surround yourself in the jaw-dropping natural beauty & engage in unique activities, while also gaining an in-depth understanding of the culture and people that make up this paradise on earth. Explore mountain vistas, volcano hikes, natural hot springs, postcard-perfect waterfalls surrounded by lush jungle, and sun-soaked beaches with idyllic sunsets. Engage with locals and learn about what it means to live purely as their 'Pura Vida' motto states. Travel with purpose to Costa Rica, AND still experience stunning places with tons of fun activities on offer. What more could you ask for?!?

$1695 per person
Family/Group Discounts Available
TRIP INCLUDES:
Accommodations

2 nights staying with local families

2 nights in beautiful eco-lodges set in the rainforest

2 nights in a boutique hotel at the beach

Transportation

Airport transfer from San Jose Airport on arrival

Airport transfer to Liberia Airport on departure

All in country transportation between destinations and activities

Activities

Excursion to coffee farm or indigenous reserve

Guided tour of sustainable ranch

Access to private trails leading to volcano viewpoints & among rainforest/cloudforest vegatation

Entry to Tenorio Volcano National Park

Guided hike to Rio Celeste Waterfall

Access to private trail in primary rainforest

Catamaran Sunset Sailing tour w/meal and snorkeling included

Guided walk around Playa Grande and to Playa Carbon beach (black sand beach)

Optional activity add-ons: surfing lessons, visit to hot springs, guided kayak trips, turtle nesting tour (in season), horseback riding, stand-up paddle boarding, and more!

Meals

All breakfasts

3 lunches + 4 dinners

Additional

Cultural engagement activity with Costa Rican Humanitarian Foundation + donation to their organization

Traverse representative assisting you from booking to departure

Trip host throughout

Small group experience, max 12 people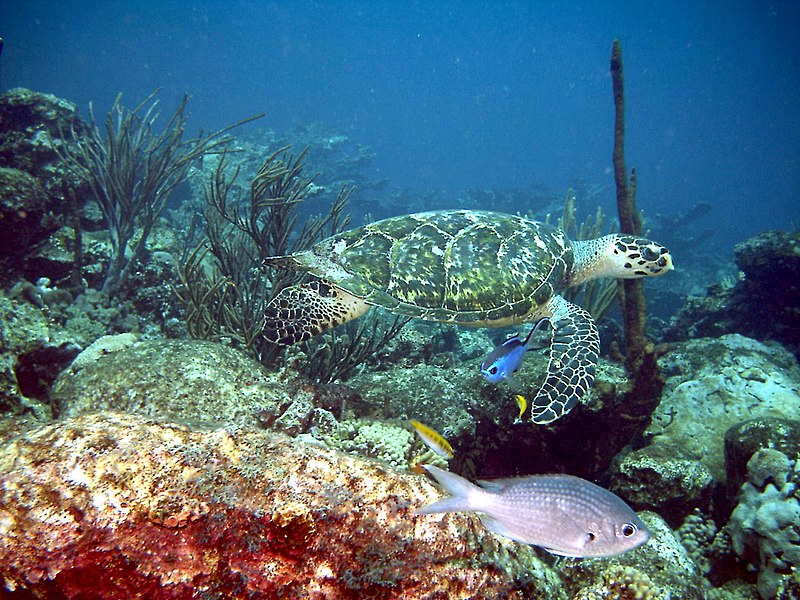 ITINERARY:
DAY 1: ARRIVAL
Arrive to Juan Santamaría International Airport (SJO) by 4pm. Transportation arranged and provided from the airport to your home stay in the middle class and quiet community of Santa Ana. Participants who've arrived and settled in by before 4pm can enjoy an orientation tour around the area with your guides. Kick back and enjoy the day by getting to know your welcoming family and your fellow trip participants. In the evening we'll gather together for a Welcome dinner.
Meals: L, D
DAY 2: Engage & explore
After breakfast with your family, you'll be brought to our community partner's Costa Rican Humanitarian Foundation headquarters, for an informative walk and chat with the founder who'll provide in-depth cultural context to their overall mission and the initiatives they spearhead. Following that we'll have an opportunity to dive in and assist CRHF with any number of possible projects they are currently working on, while spending more time with organization staff and the families that make up this welcoming community.
In the afternoon following lunch, we'll embark on a wonderful excursion to a nearby working coffee farm OR a welcoming indigenous reserve - season dependent. Either way, you can't go wrong and will gain a unique perspective on another cornerstone of Costa Rica's history and development.
Meals: B, L, D
DAY 3: Volcanic Vistas
Following breakfast you'll say your goodbyes to your smiling home stay families as we depart for Arenals's beckoning peak. We'll stop for lunch to break up the 3 hour drive, arriving to our beautiful eco lodge in the early afternoon. Set in the lush forests surrounding Arenal Volcano, with natural pools, private trails, yoga classes, stables, gardens, a spa, and even a sustainable working ranch at the property, you'll have plenty of options to relax & unwind or explore and adventure right at your doorstep. After settling in, perhaps you'd like to take in the views of iconic Arenal via a 'Mirador' hike or a guided kayak tour on the lake. You might also opt for a horseback tour, or dive into an experiential exploration the sustainable and self-sufficient practices at the ranch, from organic agriculture and food processing to energy production and carbon neutrality. At night, you can go on a guided nighttime walk to spot the multitude of wildlife that emerge in the dark.
Meals: B
DAY 4: Jungle & waterfalls
After a satiating breakfast prepared with fresh ingredients sourced at the ranch, we'll depart and skirt the shores of Lake Arenal, basking in more glorious views of this beautiful region. We'll stop for lunch at an all-organic, family-owned restaurant with spectacular food and sweeping views of Lake Arenal. Once filled with delicious tico food we'll say goodbye Lake Arenal and continue on to Tenorio Volcano National Park where we'll head directly to the trailhead for the stunning Rio Celeste Waterfall hike. This easy 3-hour hike will take you through lush vegetation, and along the shores of surreal sky blue waters. The views of fairy-tale turquoise waters culminate at the breathtaking waterfall enveloped in jungle on all sides.
Following the hike we'll head to our nearby accommodations offering another private trail for those wishing to explore more of this primary rainforest. In the evening we'll gather together for a unique gourmet meal inspired from traditional recipes of the country and a delicate blend of local ingredients and flavors.
Meals: B, D
DAY 5: The beach calls
This morning after breakfast we'll depart for Playa Grande and after arriving at the beach you'll have time to settle in to your rooms and explore the small town. Playa Grande is a peaceful little community, perfect for connecting with locals at a slow pace (or in the waves at a fast pace!) Wandering around Playa Grande, don't be surprised to spot howler monkeys, iguanas, parrots, and all sorts of incredible jungle life. Take this day to relax, explore or adventure as you please. Perhaps you'd like to spend your day learning to surf or boogie board in Playa Grande's waves, or simply wile away the hours relaxing on the sand or in a hammock by the hotel's pool. There are also nearby tide pools and a black sand beach for those who'd like to explore (40 minute walk) and local yoga classes available.
Whatever you do, be sure not to miss the best show in town: sunset on the beach! Every day, locals and tourists alike gather up to watch the sky light up at the end of another day in paradise. In the evening, options for dinner will be provided. During turtle season, you may choose to join a guided nighttime beach tour to spot nesting sea turtles this evening. You'll learn about the endangered sea turtles (including the Leatherback) that nest along these shores, and cross your fingers that you'll spot one (or more!) as you walk the beach with a local guide.
Meals: B
DAY 6: Sail away!
The morning is yours to relax or adventure as you prefer. A recommended optional morning activity would be to take a guided kayaking tour up the estuary to spot wildlife and envelop yourself in the serene mangrove jungle.
In the early afternoon, we'll be picked up at our hotel and whisked 30 minutes up the coast to Playa Flamingo's harbor. From there, we'll board a Catamaran Sailing boat and cruise up the incredibly scenic coast for the afternoon, keeping our eyes peeled for dolphins, rays, and maybe even whales! We'll anchor in a calm harbor where snorkeling equipment, instruction, and a guide will be provided to help participants gain a peak into the incredible underwater world beneath. You may also opt to kayak or SUP in the picturesque harbor while we're anchored. Afterwards, a late lunch is provided on board. Before heading back to shore, we'll enjoy our last sunset all together while drifting in the open ocean.
In the evening upon our return to Playa Grande, we'll gather together for a Farewell dinner at a delicious gourmet restaurant specializing in local ingredients including seafood, of course!
Meals: B, L, D
DAY 7: DEPARTURE
You may depart at any time this day. A shuttle from Playa Grande to Liberia Airport (about an hour away) is provided. For those departing later in the day, we'd be happy to arrange any additional activities as you soak up your time in paradise. We can also happily help you arrange further nights in Playa Grande to extend your stay!
Meals: B
Trip Price
You'll be paired with a roommate of your same gender unless you request your own room.
$1695 per Person - double occupancy
+ $500 'My own room' option (subject to availability)
FAMILY/GROUP DISCOUNTS! Children age 8-17 Welcome:
Family of 3, $600 OFF: $4485 total
Family of 4, $900 OFF: $5880 total
Family of 5, $1200 OFF: $7275 total
TRIP DOES NOT INCLUDE:
International airfare

Additional meals, excursions and activities not listed

Alcohol, unless specified

Required travel insurance
Terms & Conditions
Please refer to registration for complete terms.
Deposit & Payment
A $250 - $500 non-refundable deposit is required for each traveler to secure the booking (varies by trip). 50% remainder due 30 days from booking. Balance due 60 days prior to trip start
Payment
Payments can be made either by 1) full payment on booking 2) $250 - $500 deposit on booking + payment schedule in registration. Payments will be invoiced via e-mail for credit card or Paypal payment online. To pay by check, please indicate on registration and make check payable to Traverse Journeys and send to PO Box 40516, Austin, TX 78704.
Cancellation Policy
Cancellations, less the trip deposit ($250 - $500), are refundable through May 4th, 2018. Please refer to the full Payment Plan for details. We do allow for last minute transfers of the same gender for a $150 admin fee. Please notify us immediately in the case of a transfer.
Travel Insurance
Trip protection-style travel insurance that includes travel medical coverage is required for all trips with Traverse. The coverage must have a minimum $200,000 of medical coverage and include injury, medical, evacuation, and repatriation. Most domestic US health insurance plans do not cover international travel claims or provide a global network of contracted doctors and facilities. We want to make sure you are covered in case of an emergency or non-emergency illness or injury while abroad. Trip protection coverage protects the investment of your trip, including benefits for items such as trip interruption, trip cancellation, delays, baggage and personal effects, and more. We do not have a required coverage amount, but typically coverage is based on your trip costs. We partner with Wanderwell, a B-Corp Certified provider who can offer both Travel Medical and Trip Protection. If you choose to purchase through Wanderwell, you can buy the trip protection directly from our Traverse Journeys partner page provided in your Welcome Pack, and a portion of your purchase will be donated to WeForest through 1% For the Planet to aid with carbon offset for your trip. With Wanderwell, the TripProtector Classic and TripProtector Preferred plans meet our minimum requirements for coverage. Once insurance is obtained, a copy must be sent to Traverse. Failure to provide proof of insurance within 30 days of booking will result in trip booking suspension until proof of insurance has been provided.
Documents, Personal Identification, Vaccinations
Traveler is responsible for all required travel documents including passport, visas, entry or exit fees, and vaccinations. Traverse does not cover the cost or assist in obtaining any of the above, and reserves the right to collect information on all.